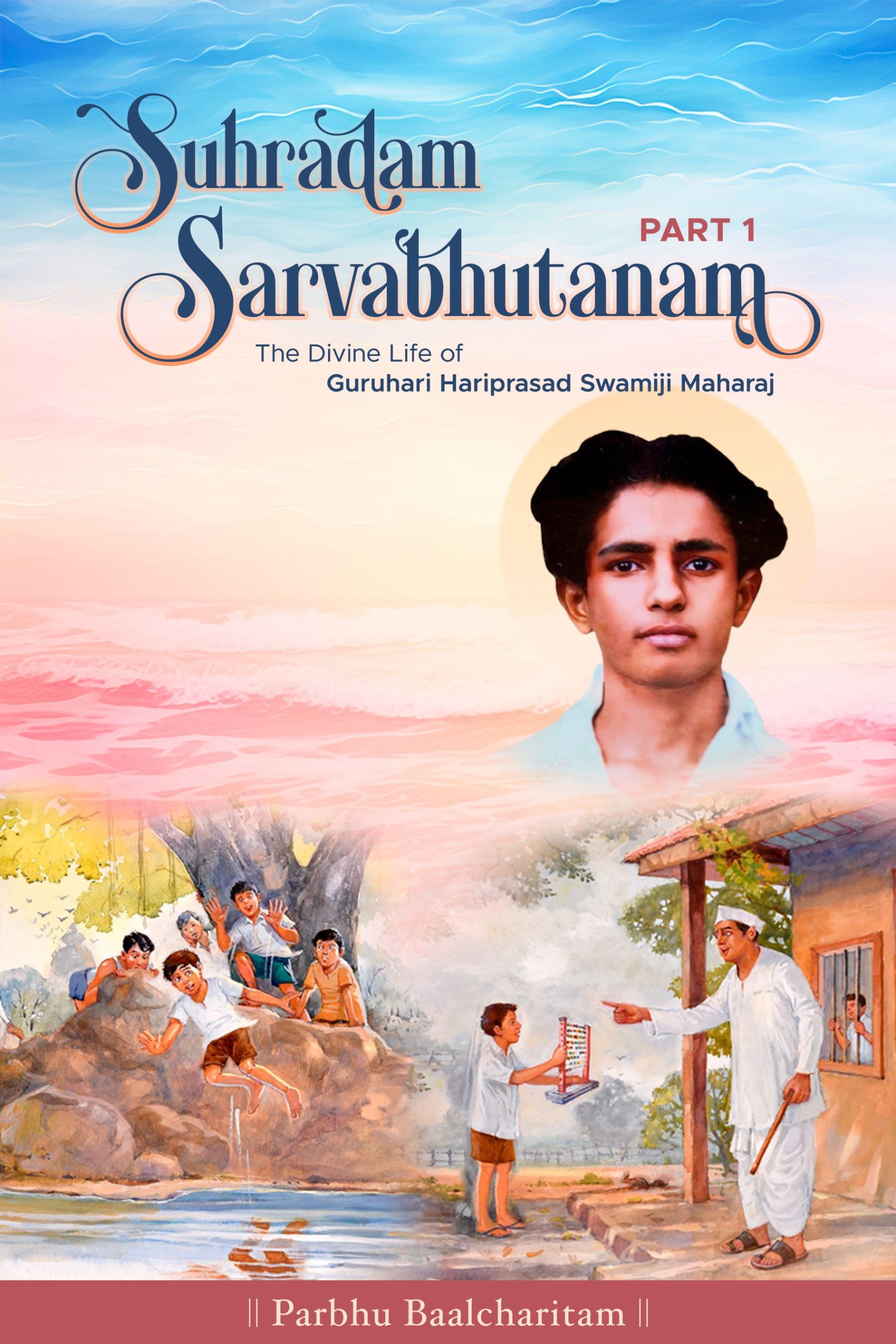 Suhradam Sarvabhutanam is a book series that unveils the glorious life of His Divine Holiness Guruhari Hariprasad Swamiji Maharaj. Guruhari Swamiji's life is a mesmerizing tapestry of beauty, inspiration, and fascination—one that can completely draw in any individual. His life narrative is akin to a captivating journey: the more we delve, the more we yearn, until we find ourselves completely submerged in his divine essence.
This first book of this series, Parbhu Baalcharitam, captures divine incidents from Guruhari Swamiji's childhood. So now, let us immerse ourselves into his remarkable life, and cherish the glory of the Supreme!
We are pleased to announce that Suhradam Sarvabhutanam: Parbhu Baalcharitram is now available in English on Apple Books and Amazon Kindle.